Cloud Services
In today's highly competitive atmosphere, the cloud has become an instrumental part of how businesses meet their goals. Using our expertise and extensive network of experienced technology services providers, we can help tailor a comprehensive cloud road map that gives your business the tools and flexibility it needs to succeed. With Communications Management Group's cloud computing business solutions, the sky is the limit for what you want your business to accomplish.
Infrastructure as a Service (IaaS)
Infrastructure as a Service is a crucial part of any business's game plan. With our expertise and network of service providers, you can find the right solution for your infrastructure management needs.
Software as a Service (SaaS)
Historically, companies were required to buy, build and maintain their IT infrastructure despite exponential costs. SaaS gives companies an alternative. Businesses can subscribe to services built on shared infrastructure that offers high adoption, low initial costs, painless upgrades and seamless integration. Essentially, SaaS allows you to grow as fast as much is needed without replacing costly infrastructure or adding IT staff. Moreover, subscription-based SaaS services can help you offload management of non-mission-critical applications, enabling your organization to transition towards IT as a Service.
Communications Management Group offers a portfolio of SaaS solutions to help your business move forward, including:
Office 365
Google for Work
SharePoint Online
Enterprise Mobility Suite
Dynamics CRM Online
Skype for Business
Microsoft Azure
Power BI
Yammer
Let Communication Management Group help you build your Software as a Service roadmap so you can achieve the best outcomes for your business. Don't hesitate to contact us today.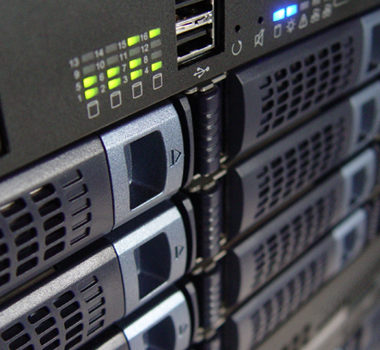 Help Desk as a Service (HDaaS)
Remote monitoring and management services can help your business focus on the strategic while reducing expenses.
Disaster Recovery as a Service (DRaaS)
Being able to bounce back from unforeseen events is crucial to your business's longevity. Our Disaster Recovery as a Service solutions can help get you back up and running as quickly as possible.
Business Continuity as a Service (BCaaS)
Communications Management Group can help your business limit its risks and maintain high availability in the face of disaster.
Unified Communications as a Service (UCaaS)
Understanding your business's communication and collaborative needs is crucial to its long-term success. Leverage our UCaaS services expertise to point you in the right direction.
Call Center as a Service (CCaaS)
An efficient call center is the key to effective customer service communication. Communications Management Group can help your business embrace and harness this crucial feature to its fullest potential.
Platform as a Service (PaaS)
Communications Management Group can help businesses leverage their cloud-based applications, providing seamless development and management without the complexity of building a integrated dedicated infrastructure.
Security (SaaS)
From compliance with regulations and IT standards to monitoring and data encryption, CMGroup can guide you towards the cloud-based security solution that best fits your unique requirements.
Contact us to learn about how together we can design a interconnected cloud strategy to drive workflow and improve your business outcomes.
Sign Up For Our Free Cloud Readiness Assessment
Let us lift your business to the Cloud