Network Services
Traditional and Hybrid Cloud Enabled Networks
Today's businesses require secure, stable, dynamic, and scalable network solutions.
Designing and managing your network can prove to be a complex and sometimes daunting task. At CMG, our job is to create a practical network road map for reaching your business goals. Through our technology services alignment model, we can help you identify, select and implement a managed network solution that is a basic requirement in today's fast changing marketplace.
Think of it this way:
Your Body = Your Business
Veins = Network
Blood = Data
How healthy is your network?

What to consider:
Applications / Workloads – what are they and where are they located?
Application Performance Requirements – not all applications are created equal
Bandwidth consumption – Too much eats your budget and not enough will cost you customers and employees.
High Availability Requirements – what is your cost for down-time?
Future growth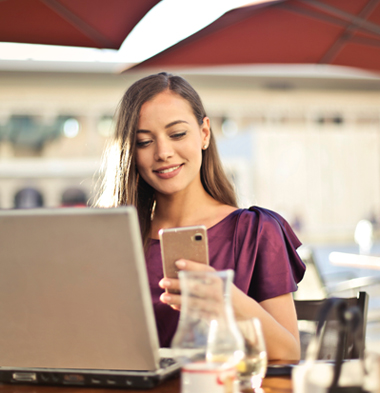 Cable Broadband
Fiber
Direct Internet Access
Private Line
MPLS
Fixed Wireless
Satellite
Cloud Direct Connects
AWS Direct Connect, Azure ExpressRoute, Google Cloud Interconnect, Oracle Fast Connect, + more Cloud connections.
Sign up to receive our white paper
Today's businesses can't afford to ignore the role technology plays in sustainability, competitiveness, and strategic growth. Sign up for our latest review of the technology affecting your business.